Imago is a Geoscientific Image Management Solution (https://www.imago.live/). If you have an active Imago subscription, you can connect Imago to your MX Deposit account and integrate the images stored in Imago with your MX Deposit data.
To set up the Imago integration:
1. Select the "Integration" option in the configuration menu.
2. Select the "Connect" link in the Imago card.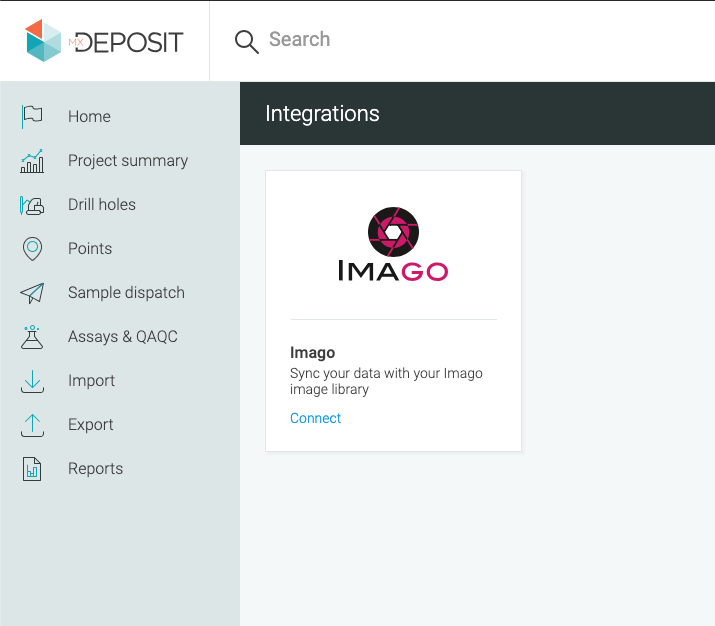 3. Enter your Imago username and password to retrieve your api key from Imago and click the Connect Account button.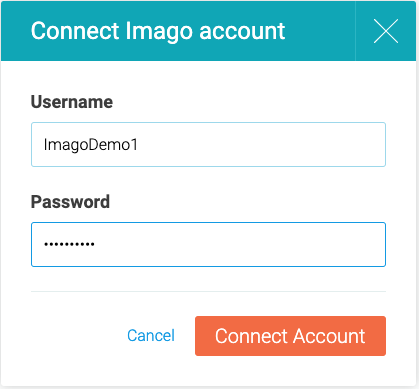 If the connection to Imago was successful, you will receive a message similar to this:

NOTE: You will only have to enter your credentials once. The api key that is retrieved from Imago will be stored in your MX Deposit account once the initial connection has been established.
Once the connection to Imago has been established, you can now configure where you want to see Imago files. With an active Imago connection, a new column type will be available within the table configuration screen where you can add Imago columns that are linked to Imago workspaces.
To add an Imago column to a table:
1. Select the "Tables" option in the configuration menu.
2. Select the table that you want to add an Imago column to, or create a new table.
3. In the table configuration screen, click the "Add new column" link to add a new column.
4. Select the Imago File option as the data type.

5. Enter the column name for the Imago column.
6. Select the Imago Workspace > Dataset > Imagery Type > Image Type that you want to link to.

NOTE: These options are all based on your current Imago configuration. Each Imago column in MX Deposit is associated to an "Image Type" in Imago. If you wish to include multiple image types in MX Deposit, then you can add multiple Imago columns in MX Deposit, one for each image type you wish to include.
This configuration only needs to be done once and will be visible to all MX Deposit users that have access to the table where the Imago column has been added.
Once an Imago column has been configured, you can now synchronize your data with Imago and retrieve any images that might be linked with your data.
To synchronize MX Deposit data with Imago:
1. Open the Drill Holes module from the main navigation menu on the left.
2. Select the drill hole from the list that you wish to synchronize.
3. Select the table that contains the Imago column that has been configured.
4. Click on the "..." menu in the Imago column you want to sync.

5. Select the sync option you want to use.
Sync to MX Deposit intervals only: This option searches Imago for the current drill hole and finds all Imago files that fall within the current MX Deposit intervals. No new intervals will be created. An example of when you would use this option is if you added an Imago column to your Lithology table and you wanted to see all core boxes in Imago that fall within each litho interval.
Sync all intervals: This option does everything that the first option does (syncs Imago files to existing intervals), but will also create new intervals in MX Deposit if there are intervals in Imago that aren't in MX Deposit. An example of when you would use this option is if you added an Imago column to a Core Box table and you wanted to populate MX Deposit with the intervals that were logged in Imago.
6. A message will appear if the sync was successful.

To view Imago files in MX Deposit:
1. After the sync has been performed, if any files were found in Imago, an icon will appear in the Imago column indicating if there are one or more files available for each interval.

2. Click on the file icon and the file panel will slide up with thumbnails of the Imago files.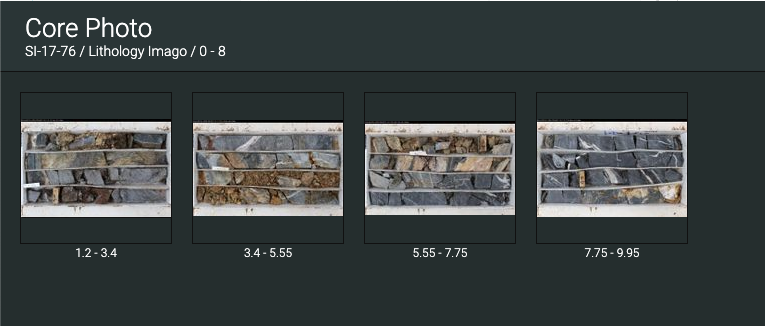 3. Click on an image to view it in the MX Deposit image viewer.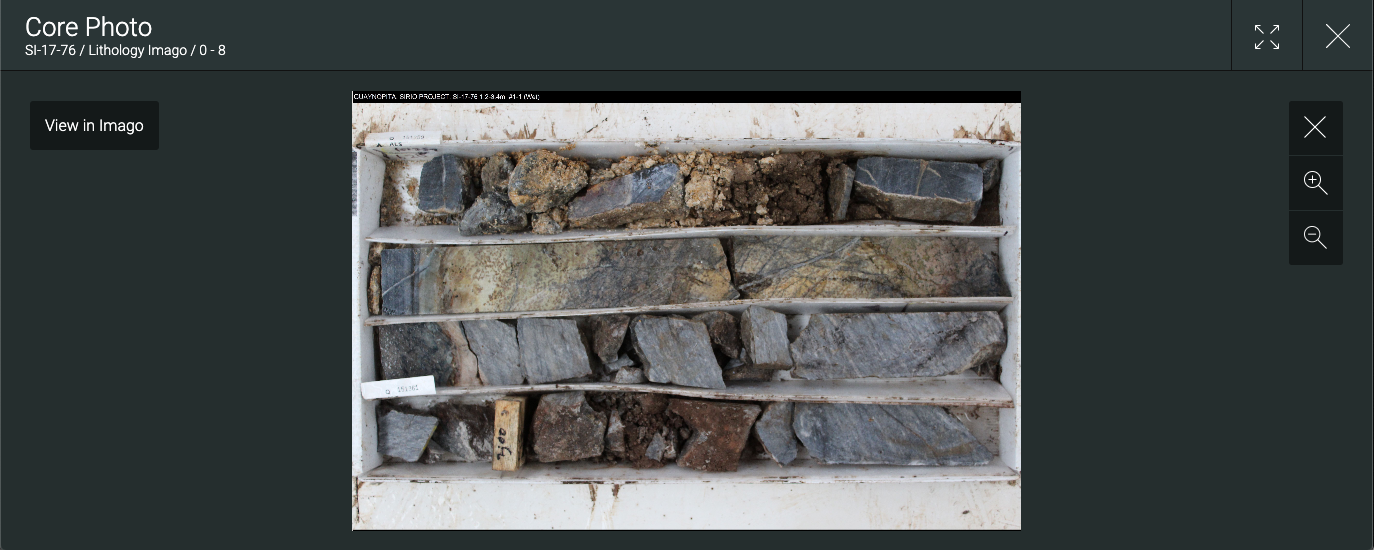 4. Some of the options available in the MX Deposit image viewer:
| | |
| --- | --- |
| | Zoom the image in/out |
| | Expand the viewer to full screen |
| | Close the current view |
| | View the current image in Imago. This will open a new tab. |